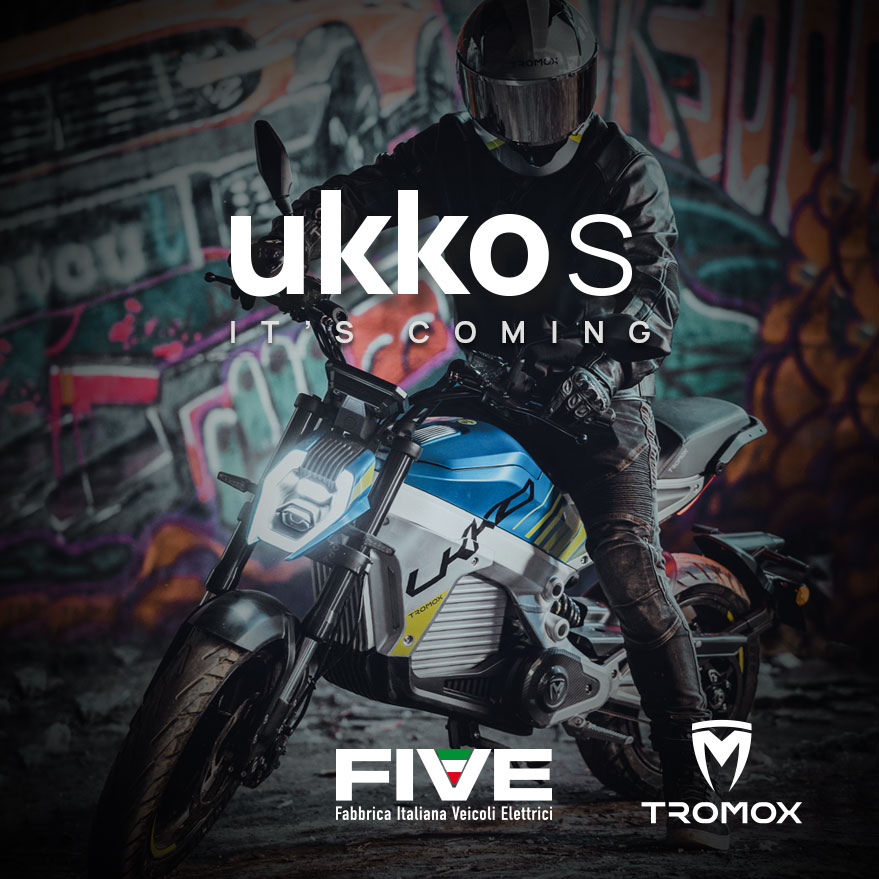 15 Feb

FIVE begins the distribution of TROMOX electric motorcycle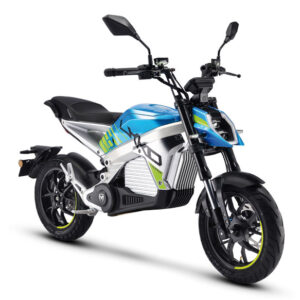 2023 starts with awaited news in the e-motorcycle sector
FIVE announces the agreement for the distribution of Ukko S and Ukko S Lite, the electric motorcycles of the Tromox brand. A deal, which rests on solid foundations. FIVE indeed can count on a consolidated sales network with a long experience in the motorcycle and scooter market segments. Tromox e-motorcycles will complete the offer in a market segment, that is significantly growing and in which FIVE Group was not present.
Ukko S by Tromox
Tromox invests a lot in R&D and design. Its products merge the best of technology, displaying clear sporting inspiration and aggressive look. Ukko S is the perfect example of this winning blend. The internal controller mounts an STMicroelectronics microchip, while the aggressive look resembles a shark. The right motorcycle for the young audience, but that can also satisfy the needs of experienced riders.
UKKO S features a powerful 4kW motor, which reaches a peak of 8kW, and a 90km/h maximum speed. The aluminum chassis, light and sturdy, ensures easy handling and fun in the city. The removable 55Ah lithium battery guarantees autonomy up to 130km and comes with an aluminum case. The charging duration is approximately 4 hours.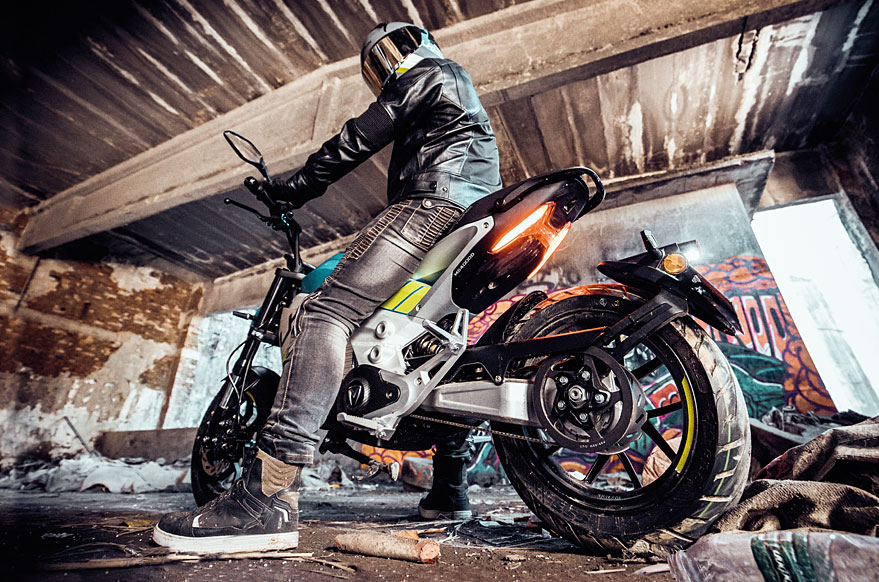 Ukko S available from May 2023.
UKKO S will be offered at an ex-dealer price of €6.659,00, while the lite version will cost €5.979,00. The agreement between Tromox and FIVE includes also the distribution of the products in Albania, Croatia and Malta.
Fabio Giatti, CEO of the FIVE Group, expresses his satisfaction for the reached agreement: "With our market offer – added Giatti – we position ourselves as the main point of reference for electric vehicles, from e-bikes to minicars via scooters and electric motorcycles".