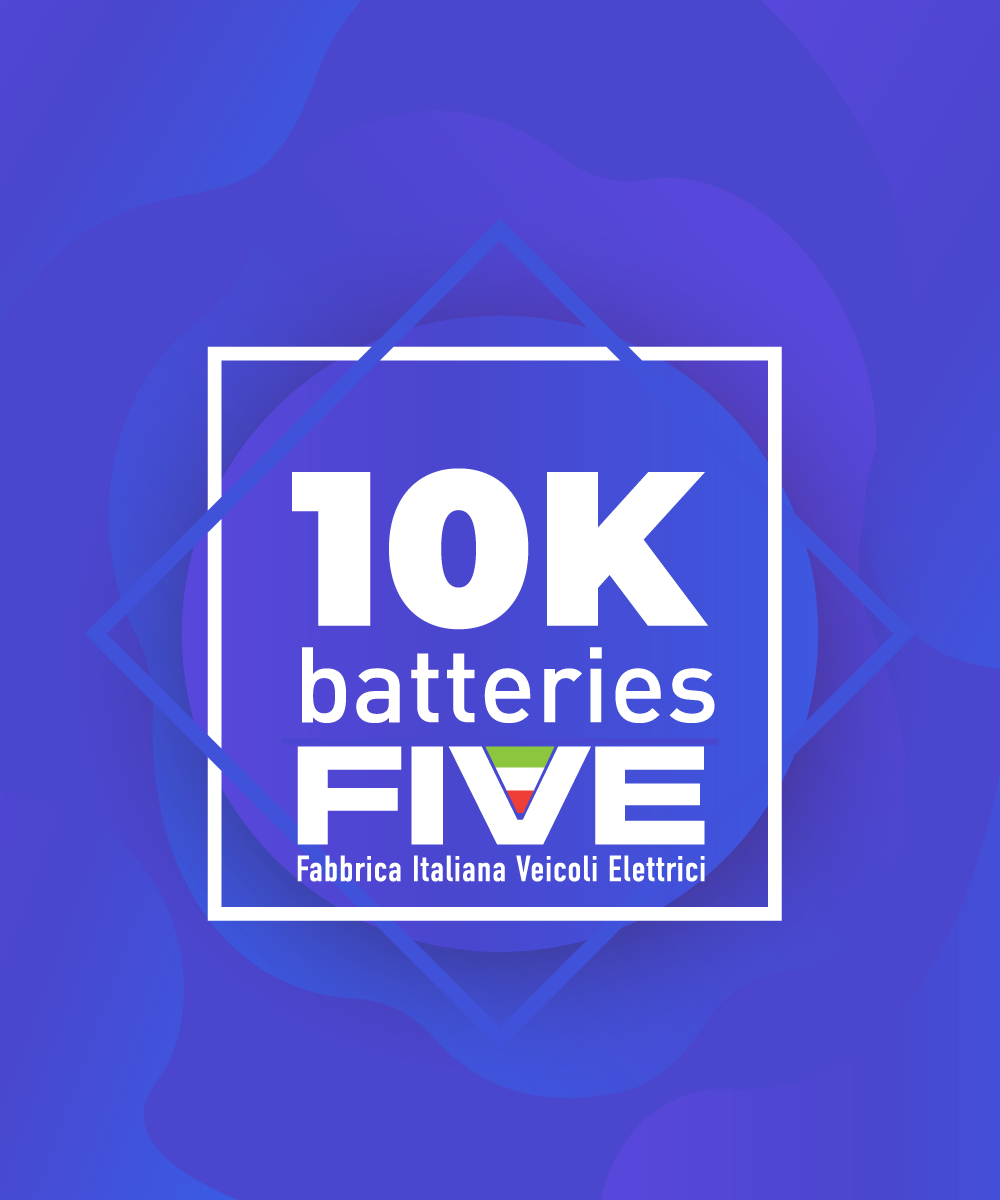 12 Jul

FIVE Batteries: today we produced the 10,000th battery!
Today, Monday July 12th 2021, we reach the important milestone of 10,000 battery packs produced
Two years after an internal area dedicated to battery production was opened, today we exceed the threshold of 10,000 produced pieces, by labeling the battery number ten thousand.

The need to guarantee high quality standards and make made in Italy products an unique and sought-after asset, led us to implement in 2018 an area dedicated to the production and tests for the batteries of our electric bikes, proceeding of project of manufacturing relocation, from China to Italy, which began in 2013.
All FIVE batteries are made exclusively with Samsung cells, synonymous of quality and reliability, and are certified according to the UN 38.3 standard which includes several tests (altitudinal, thermal, vibration, impact, overload, etc.) which are essential for safety.
With our energy-sustainable plant and our products, we contribute to supporting the future of innovative, economic and green electric mobility: we've chosen to focus on the quality, tradition and work of our country by employing, progressively, young workers, technicians and engineers for our R&D laboratories.