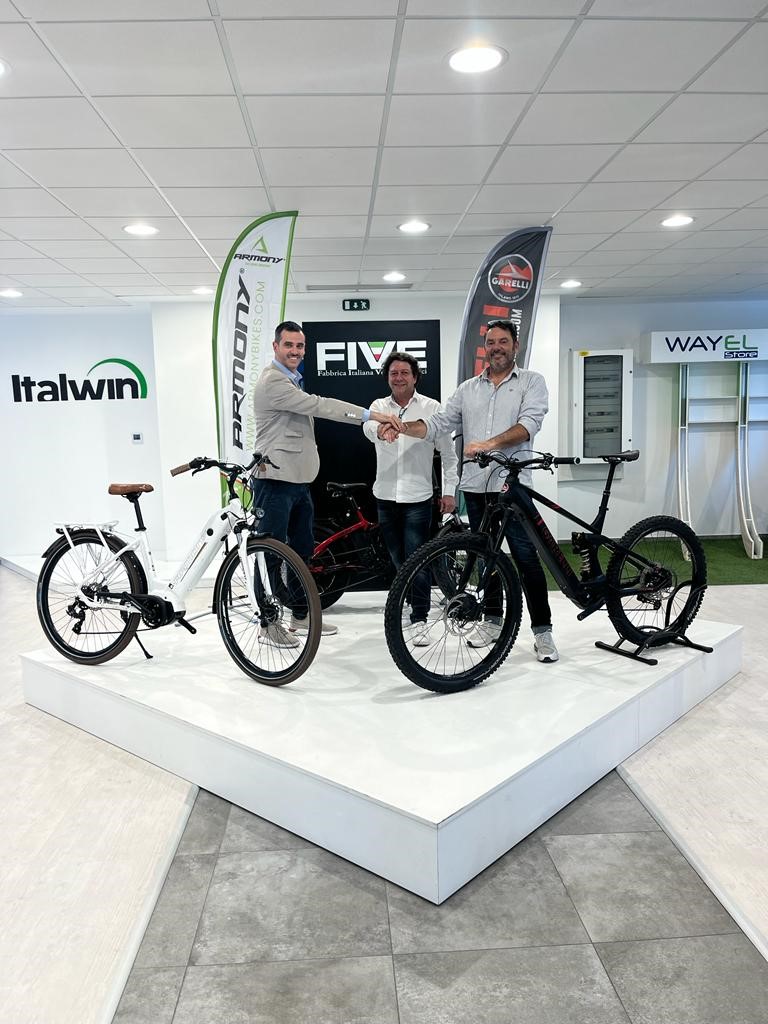 05 Jul

FIVE & ARMONY: BOLOGNA AS PRODUCTION HUB FOR MORE THAN 10.000 E-BIKES A YEAR

FIVE announces new grouping with Armony and historic Garelli brand

Today, July 5th, 2023 FIVE defines the joint venture with ARMONY, a leading company in the electric bicycle market since 2006. The industrial cluster, majority-owned by FIVE, aims to acquire national manufacturing leadership in the pedal-assisted bicycle sector. The union with ARMONY also brings with it the acquisition of the historic Garelli brand, "which will be relaunched as a premium brand to cover the high end of the market thanks also to the products already in the range" (Fabio Giatti, CEO FIVE).

After the brands Italwin (bikes), Wayel, Tromox and Torrot (electric scooters) and Eli Electric Vehicles (electric minicars), with ARMONY and Garelli, FIVE is set to become one of the most significant players in the light electric mobility sector in Italy. Also bolstered by a growing domestic market (electric mopeds +53.3 % in 2022, electric scooters +56.9%, electric quadricycles +74.1% and e-bikes +14%), FIVE finally announced the expansion of its distribution channels and sales network.

In Armony Giacomo Galeazzi and Andrea Casadei fully share the new industrial strategy.

We are delighted with this union, because we will be able to enjoy the advantages of the production concentration while maintaining the autonomy of the Armony distribution network built with passion in more than 20 years of activity. It will be a strong incentive for us to commit to new goals.

The fulcrum of the project is the Bologna plant of the FIVE group: with this new grouping the industrial plant will reach production saturation, but we are ready to consider expansions if market demand will increase in the coming years. The new joint venture carries forward an industrial project that has already been underway for more than 2 years with the production of batteries, in the laboratories in Bologna for more than two years, will benefit from the production increases and will allow us to launch new models with 21700 cells, with very high energy intensity.