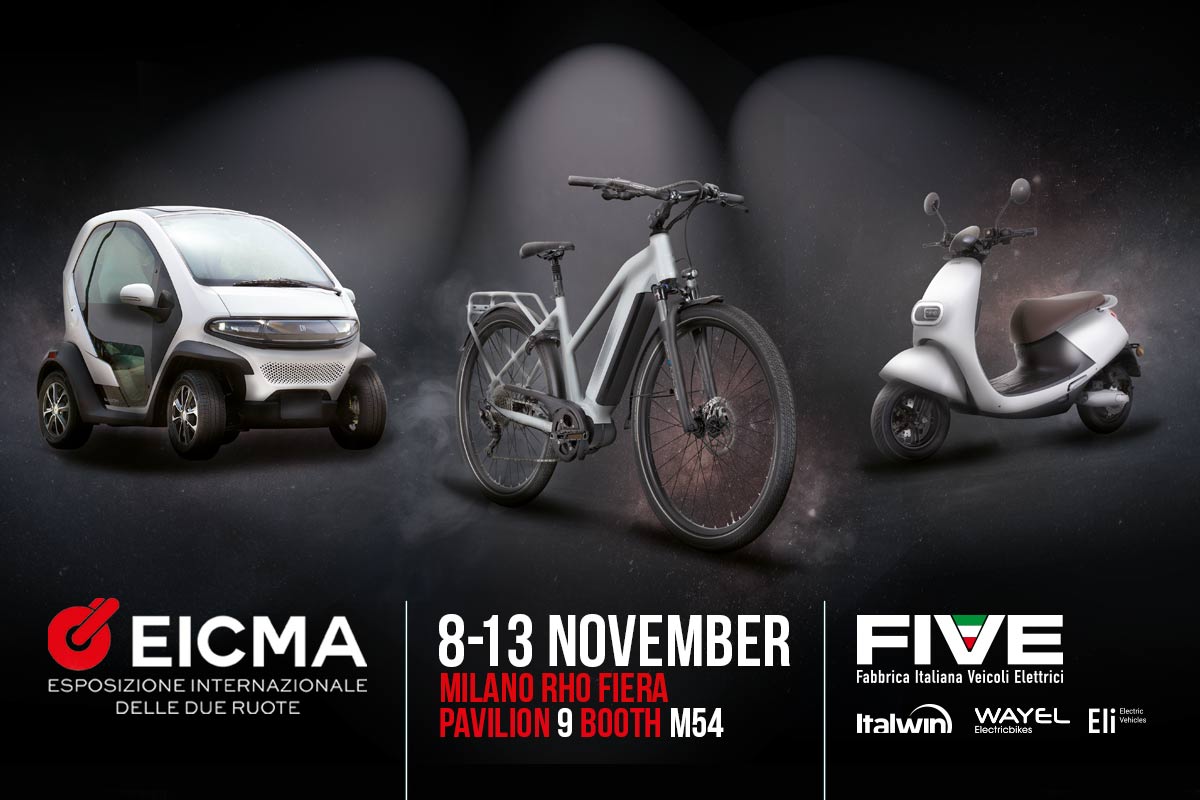 27 Oct

Eicma 2022, FIVE defines the future of electric mobility
EICMA 2022 is ready to welcome all two-wheel fans
EICMA 2022, the 79th edition of the International Motorcycle and Accessories Exhibition will take place in Milan Rho-Fiera from November 8th to 13th. For the event, FIVE will reveal important product innovations to e-bikes and new-generation electric vehicles fans.
An international display
FIVE Booth will be full of news. For Wayel and Italwin e-bikes, the new vehicle for light delivery fleets E-RIDER will be showcased, designed and built specifically for riders. For adventure lovers is dedicated the new X-PLÖR Wayel, featuring a 768Wh long-range battery and the powerful FIVE F110 central engine.
The exhibition is completed by the WAYEL electric scooters and by the electric minicar Eli ZERO Plus, a light quadricycle with an autonomy of a maximum of 100km.
EICMA 2022 dates
Gates open from November 8th to 13th. November 8th will be dedicated exclusively to the Press, November 9th for both Operators and Press. Starting from November 10th until the 13th EICMA will be open to the Public.
Where to find us
FIVE's products will wait for you at Pavilion 9 – Booth M54. See you there!