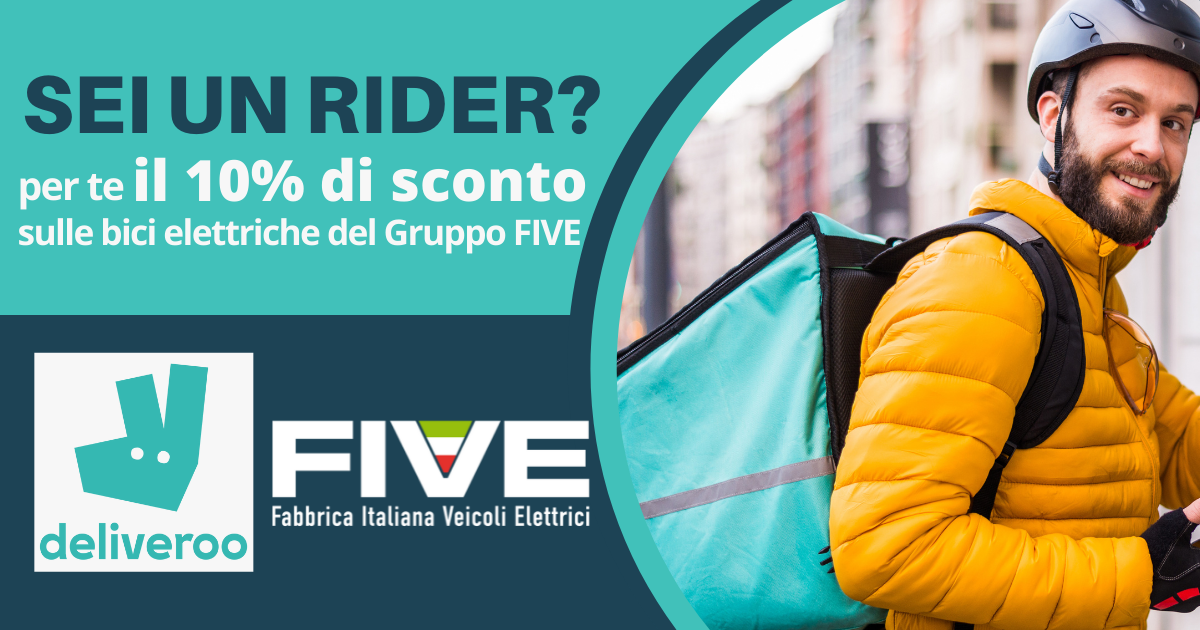 06 Oct

Deliveroo and FIVE agreement: discounted rates for riders who choose electric
Electric bicycles for home delivery represent the future of this service. Versatile and practical, they give home deliveries the possibility to optimize times and guarantee the perfect integrity of the product.
Deliveroo, a company based in London, is committed to making food delivery increasingly eco-sustainable and rapid, and to do this it has adopted a series of initiatives to encourage its riders to use electric vehicles. Even FIVE, as a green company, shares this sustainable choice and for this reason it has signed an agreement with Deliveroo that allows riders to buy electric bikes from their dealers, with a dedicated discount: a 10% reduction on list price of e-bike models of WAYEL and ITALWIN brands. The discount will be applied directly by the dealers at the time of purchase. The dedicated discount is valid from 1st October 2021 to 31st October 2022, for riders who identify themselves with their Deliveroo ID at all FIVE dealers.