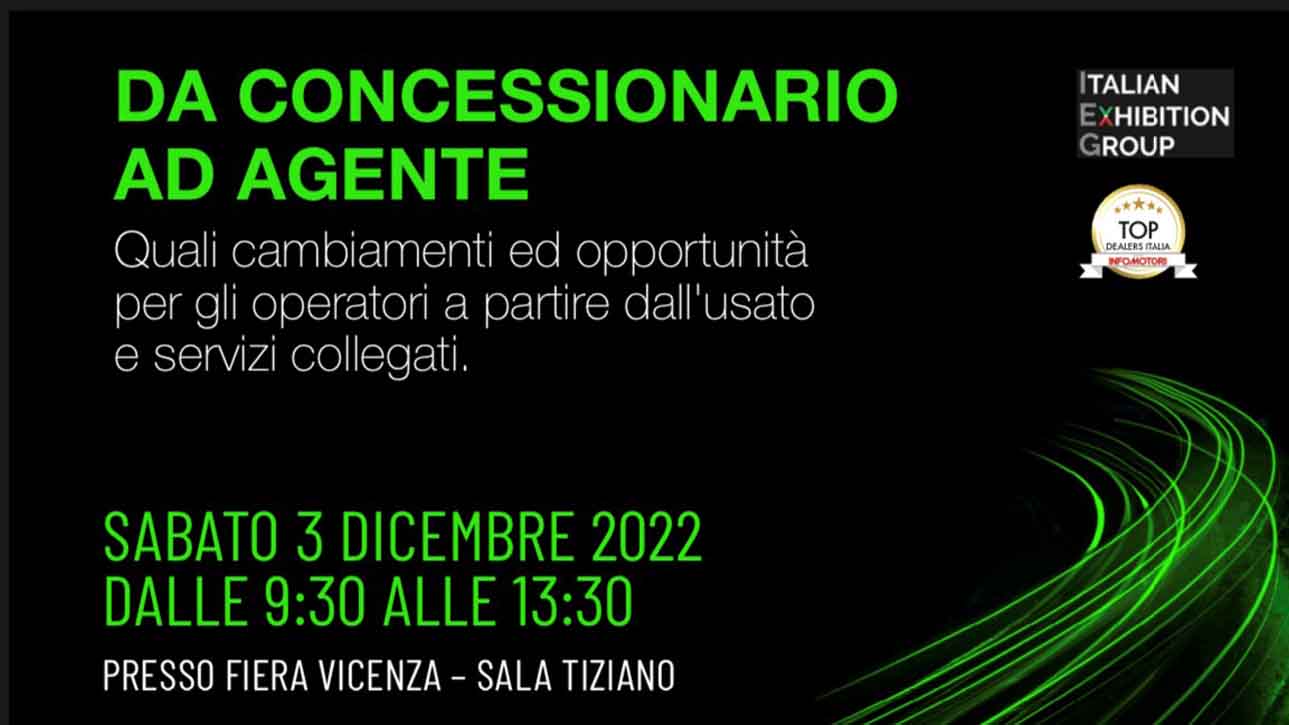 05 Dec

From car dealer to agent, FIVE takes part in the Top Dealers Convention in Vicenza

ITALIAN EXHIBITION GROUP EVENT DEDICATED TO URBAN MOBILITY

On Saturday, September 3rd at Vicenza Fair, distribution specialists took part in the Convention organized by Infomotori, dedicated to car dealers and agents. A Meeting, which also featured the Top Dealers Italia 2022 Awards.
As an innovative company in retail and distribution channels, FIVE joined as a partner of the Convention and Gary Fabris, FIVE's Export Commercial Director, was one of the main speakers. He presented the company's vision for global electric mobility, which covers each type of electric vehicle, including e-bikes, e-scooters and electric minicars.

WHICH FUTURE FOR CAR DEALERS?

Recent economic and political developments are leading car dealers towards dramatic changes. Operators are now searching for new opportunities to broaden their offer. In this scenario, green mobility and electric vehicles represent car dealers' natural evolution, both for product similarity and consolidation of the relationship with their clients.
A car buyer could also be interested in considering other vehicles, that allows him to explore different contexts. Electric mobility market becomes thus complementary to the traditional one, following the teachings of cross-selling. In this new environment, FIVE's experience may help car dealers to expand their business opportunities.