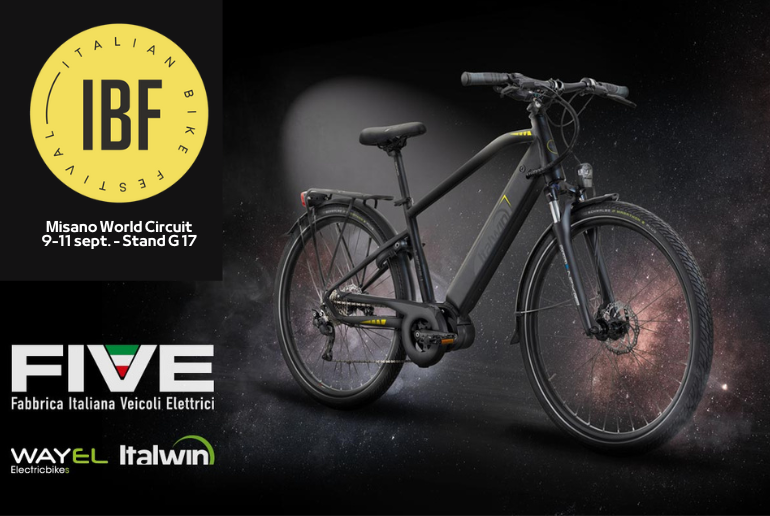 05 Sep

FIVE will be present at the three-day of IBF
From 9 to 11 September, the international motor circuit of Misano Adriatico will host the Italian Bike Festival 2022 (IBF).
Italian Bike Festival ("IBF") is the International Bicycle Fair inaugurated in 2018 and in its third edition for three days the bike market will interact with final users, commercial partners and international media: more than 400 brands will reveal all the innovations and new trends for the upcoming season.
FIVE will take part with its new e-bike model under the two own brands WAYEL e ITALWIN: clients and final users will have the chance to see and test the e-bikes inside the prestigious Misano World Circuit.
From 9 to 11 September 2022 FIVE will wait for you at Booth G17.
We cannot wait to see you there!
For more information regarding the event, please check italianbikefestival.net.