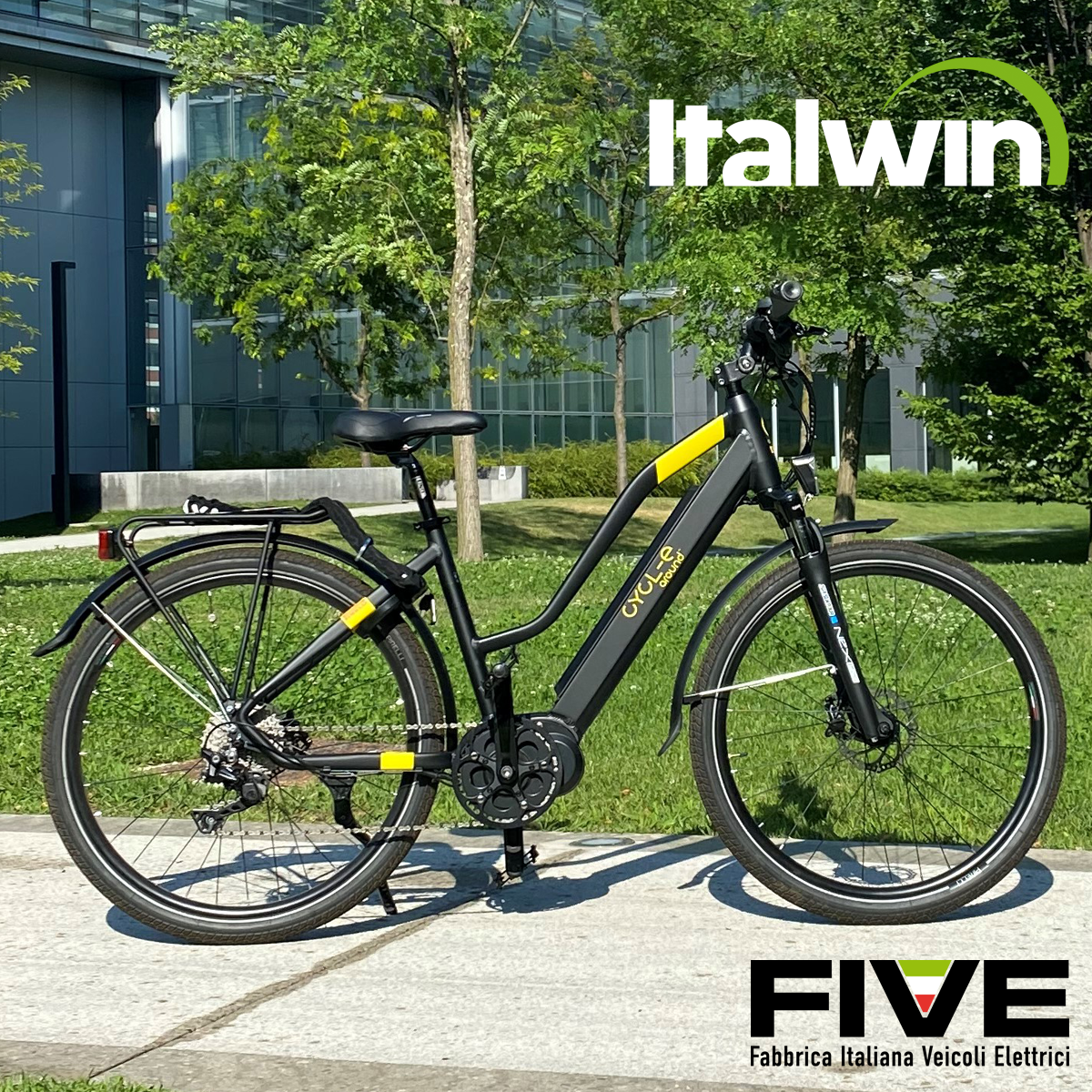 13 Jul

FIVE provides the e-bikes to the CYCL-e around service created by Pirelli
We are proud to commit one of ITALWIN' flagship models to a newly conceived idea of travelling on two wheels
Bologna, 13 July 2021 – 125 electric bikes were recently delivered, they are a new individual transport option for employees of companies who choose to use CYCL-e around e-Bike rent, the B2B rental service created by Pirelli and launched at the beginning of 2021.
The model chosen for the service is TRAIL ULTRA, the top of the ITALWIN trekking series. Aluminum frame, front suspended fork, front and rear hydraulic disc brakes, FIVE F90 engine with 90 Nm of torque, 504Wh battery equipped with Samsung cells: TRAIL ULTRA for Pirelli is an ideal companion for easy long rides, and to challenge urban jungle streets with their bumpy pavement.
125 e-bikes have already been delivered from the Bologna factory. "A productive effort that – says Fabio Giatti, CEO of the FIVE group, – we were able to sustain, despite the difficulties that the cycle supply chain is experiencing nowadays … We are proud to take part, with our products, in the development of a new project, which has the outstanding credit of spreading around the culture of cycling, sustainability and corporate well-being ".