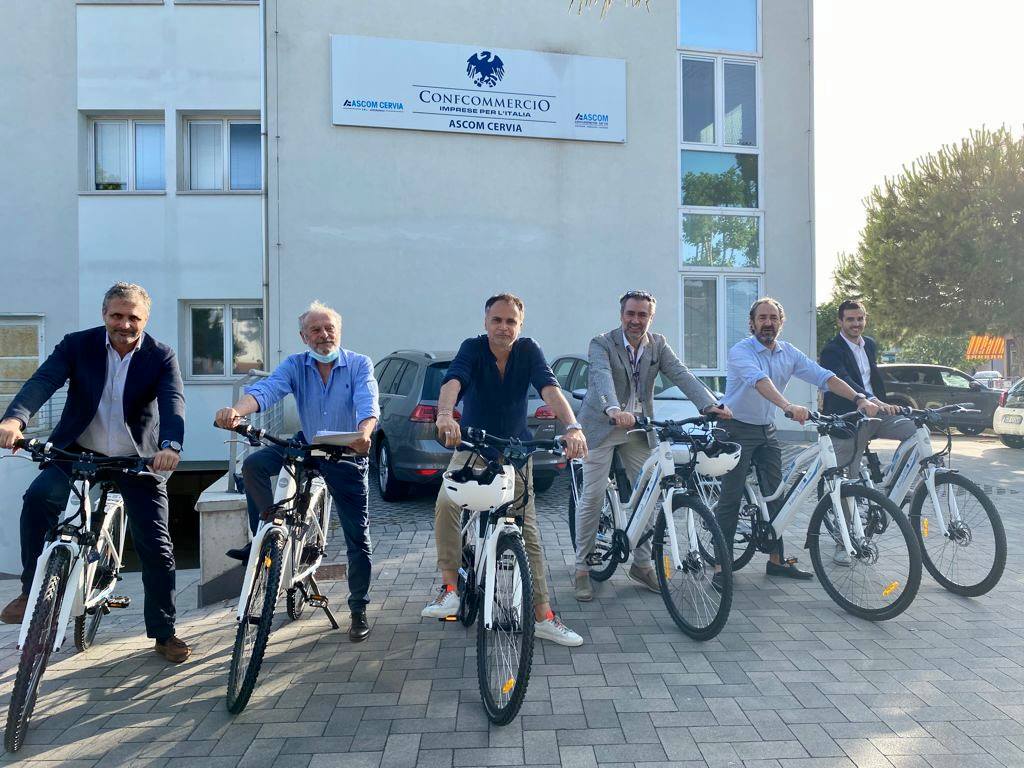 28 Jun

FIVE is the technological partner of the Mimosa Project, which promotes electric mobility in Cervia
FIVE is the technological partner of the Mimosa Project, which promotes electric mobility for tourism in Cervia
Electric bicycle tourism has experienced a strong boost in recent years. It is an extraordinary way to discover new places, and has finally allowed many people to the pleasure of traveling around cities and tourist resorts in an affordable and sustainable way.
Also for tourism FIVE looks to the future. Today, has been signed the agreement for the supply of e-bikes and FIVE is now the technological partner of the Mimosa Project , which took place at the Federalberghi Ascom Cervia headquarters.
Attended the press conference: The Regional Councilor Andrea Corsini , the Mayor of Cervia Massimo Medri , the President of the Institute of Transport and Logistics Guido Fabbri, the president of Federalberghi Ascom Cervia Gianni Casadei , and the CEO of FIVE) Fabio Giatti .
Today the first 32 electric bikes were delivered: it is Trail Rear ITALWIN, the comfortable trekking ebike suitable for use in urban and outdoor areas. It has a lithium-ion battery 630 wh, with Samsung cells, and it is equipped with GPS, anti-theft and Abus helmet.
Source: Confcommercio Ascom Cervia.