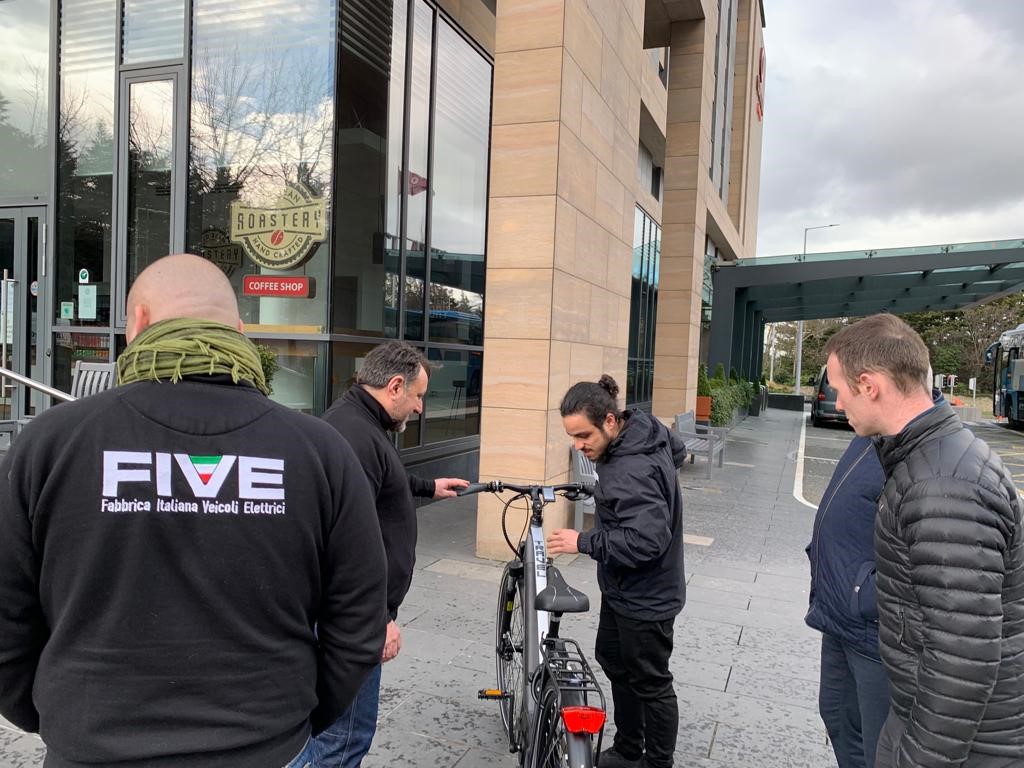 23 Mar

FIVE: first Italian e-bike workshop training in Dublin

The first international technical training course on electric bicycles was held on March 14th at the Clayton Hotel in Dublin, organized by FIVE in collaboration with Green Litio.
More assistance. More know-how. More security. To guarantee it, FIVE, with its own specialized technical staff, offered first-hand theoretical and practical training.
Target audience: resellers, specialist technicians and sales officers.

The training course, proposed as part of this first appointment, intended to increase the knowledge of distributors and retailers on technology, mechanics and correct maintenance of the e-bikes made by FIVE.

Particular attention was paid to the engine and its operation, to the transmission and to the battery pack. Following in program, the methods relating entry road and the after-sale activities, with a list of cases and resolutions related to the use of the vehicle.
The theoretical course ended with a test ride thanks to which all participants were able to test our new e-bikes on the road.

We are happy that the initiative has met with great enthusiasm, expressed by all the participants who promptly joined the meeting, in the full awareness that an organic and effective technical competence not only facilitates everyone's work, but above all confirms the historicity and the reliability of our products, and we are proud for it.
We thank all our staff and its usual availability, all the customers who participated in the training day relating our electric bikes.