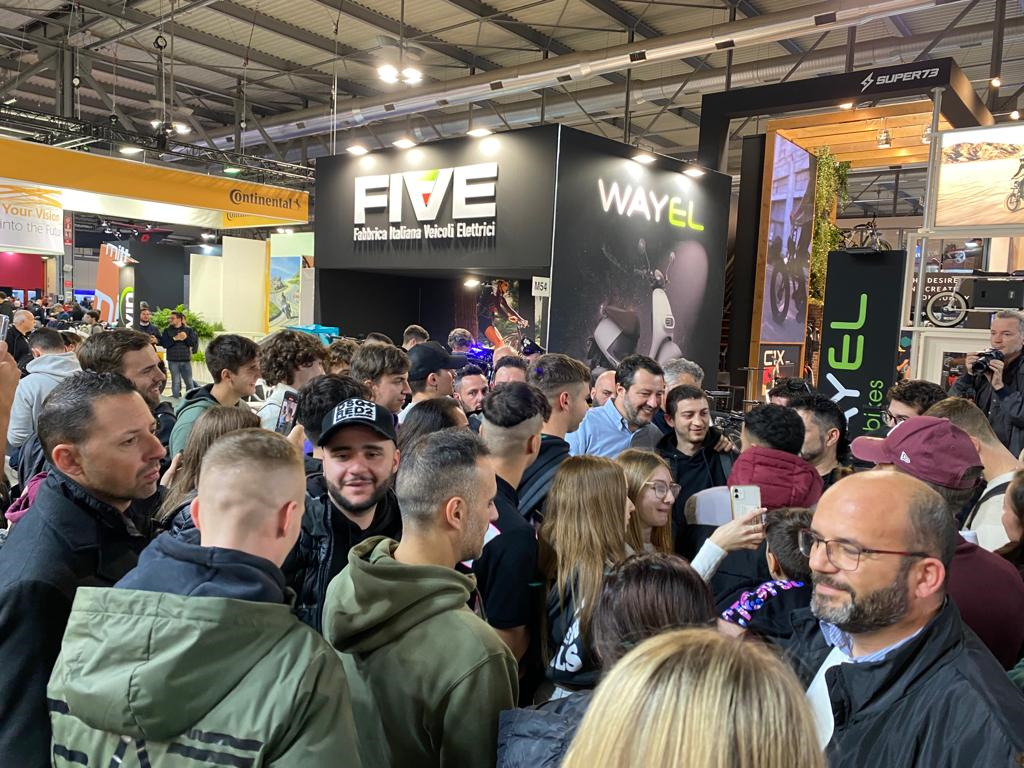 17 Nov

Eicma 2022: public success for FIVE
Just 4 days after EICMA, the International Cycle and Motorcycle Exhibition, FIVE is already satisfied with more than a positive result.
A record edition for EICMA 2022 , which has recorded 38% more visitors than the 2021 edition.
More than 1300 brands exhibited in Milan, including Italwin, Wayel and Eli Electric Vehicles distributed by FIVE.
FIVE's Booth saw this year very high attendance numbers during the 6-day show, considering Public, Operators, Press and Influencer.
At the 79th edition of EICMA, FIVE showcased the latest product innovations for the upcoming 2023 season and visitors had the chance to see and touch the new e-bike models, proudly made in Italy.
Wide consensus were met by the E-rider, the innovative e-bike designed and built by Italwin specifically for light delivery fleets and by Travel Cross and Travel Adventure, top models of the Italwin E-Trek line, which will enrich the vehicles used respectively by Carabinieri Corps and Rome Police.
"The collaboration between FIVE and Carabinieri Corps continues. After the first supply in 2020, this year the commitment has been renewed and we are confident it could only grow in the future" stated Fabio Giatti, CEO of FIVE, during the visit of the Italian Minister of Infrastructures and Sustainable Mobility Matteo Salvini, who dwelled on the new e-bike customized for the Carabinieri Corps.
Check out the video dedicated to our Booth